18. Oktober 2023
Oxford Travel Blog 8CD
By @paula 27 September 2023
Hey everyone!
Last week I went to Oxford on a school trip, I had a fabulous time and have a whole lot to tell you!
16 September:
The journey started on Saturday; we arrived at our host families´ places around midnight. I shared a room with Thea, a friend of mine. Our host family was very kind and attentive, they did absolutely everything in their power to make our stay as nice as possible.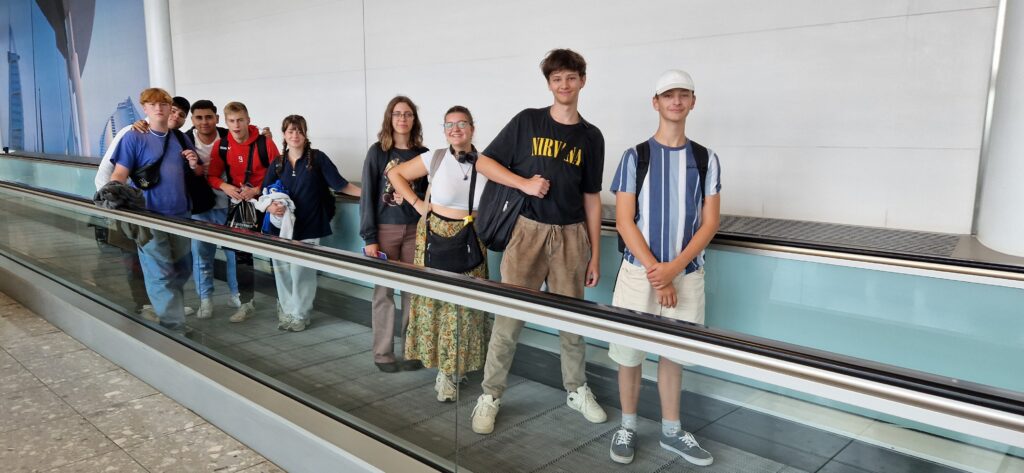 17 September:
On Sunday we went to Blenheim Palace by bus and spent the morning on the beautiful grounds. At first, we went to see the historic inside – the rooms were very impressive, especially the portraits, sculptures, and the old library with leather covered books on wide shelves.
Afterwards, we went to see the giant lake – the views are breath-taking – and the maze in the pleasure gardens, in which we got actually lost. It sounds ridiculous, I know, but with the heavy rainfall that had started we could not possibly find the way out until a classmate navigated us to the exit by shouting instructions.
When we were back in Oxford, we had free time. My friends and I seized the opportunity and went to "Bookstop", a rather small bookshop with a nice variety of prose. The best is that every book costs 5 pounds maximum!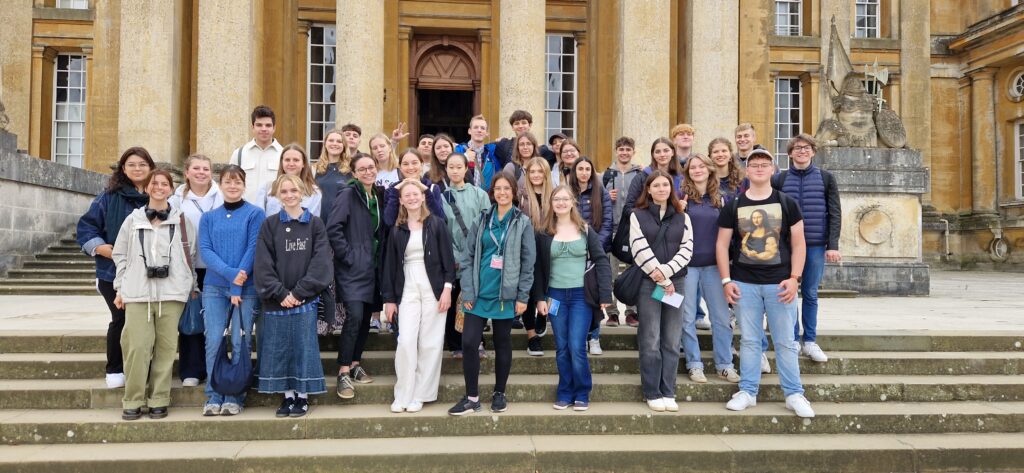 18 September:
Monday was our first day at the language school. We had classes from 9:15 am until 12:30 am and went on an orientation tour afterwards. We explored the historic centre of Oxford, including Christchurch, the Radcliffe Camera and the Bridge of Sighs. I had seen photos of these places on the internet, but never thought them so spectacular, it was almost like travelling in time!
During our free time afterwards, we visited two second hand bookshops and "Blackwell´s", a bookshop that exists since 1879 (!). It is absolutely beautiful and has a wonderful atmosphere, the variety of poetry is very nice, too.
Afterwards we went to the Café "Queens Lane" on High Street and had cream tea. That was one of the things I had really been looking forward to on our Oxford trip and how shall I put it? It was delicious. If you ever have the opportunity to try warm scones with clotted cream, jam and breakfast tea, do not hesitate. It tastes marvellous, I promise.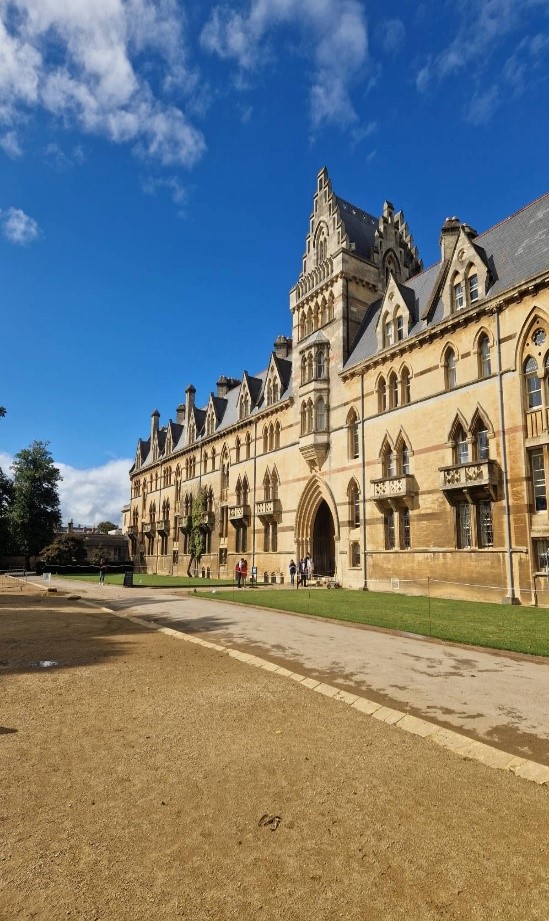 19 September:
On Tuesday we went punting on Cherwell River. To be honest, I found this activity rather boring, because we did little more than sit in a little boat while getting photographed by other tourists from the riverbank.
The free time afterwards was very nice though. We wandered through the streets, went to Covered Market, visited a bookshop called "Gulp fiction" and sat down in a café.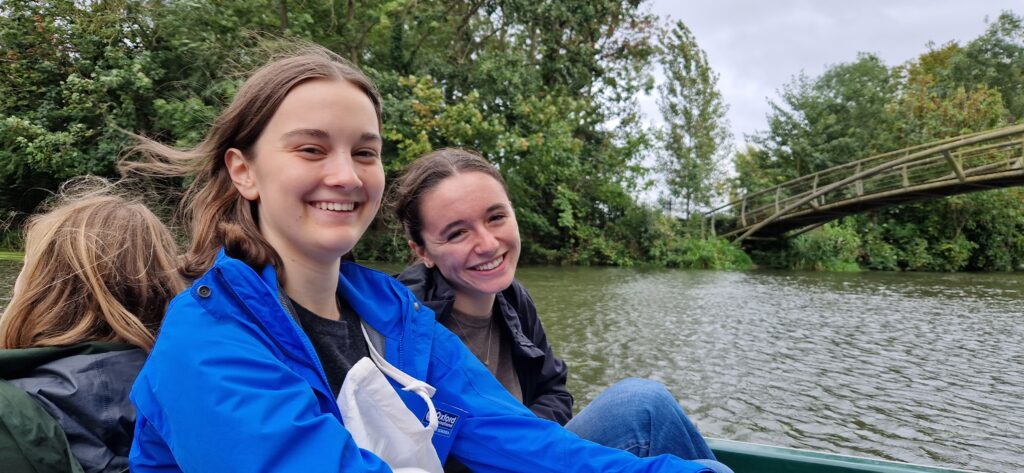 20 September:
Wednesday was a very long and exciting day: We went to London!
After the one hour-train ride to Paddington Station, we saw Big Ben, Westminster Abbey, Buckingham Palace and Tate Modern. Once again, we had very British weather to complete the experience!
In our free time we went to Tower Bridge, Covent Garden, King´s Cross and Hatchard´s. I just loved the bookshop, it felt like diving into another universe. The wide range of literature is incredible, and the interior is beautifully old. It is one of those places where you just want to stay to read in an armchair for hours.
Obviously, London is such a varied and great city that you need far more than one day to explore it, however I was very happy to see a few places at least.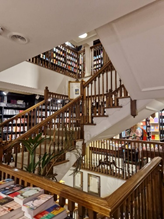 21 September:
On Thursday we went to see the Bodleian Library after classes in the morning. Unfortunately, we could not get in or see any books at all, which I would have loved to.
In the afternoon we had a walk through the city and headed home to our host families in the evening.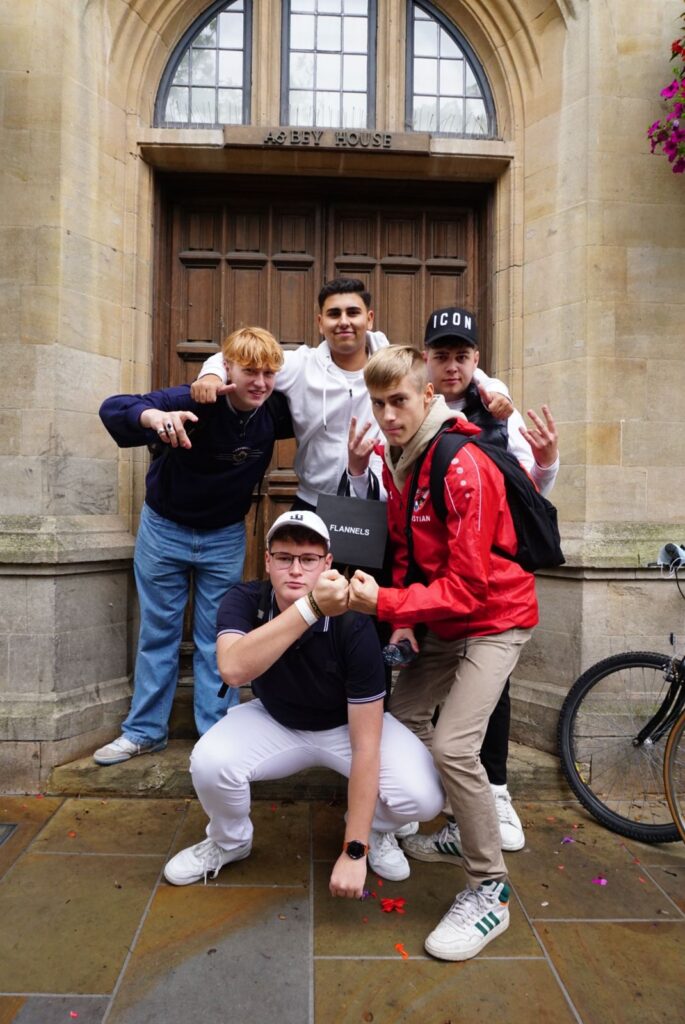 22 September:
Our trip ended on Friday; we took the bus to the Airport directly after having had two lessons at the language school.
To sum up, I can say that I really enjoyed our stay in Oxford. I liked the fact that we had so much free time so that we could do whatever we wanted and wander through the city on our own.
Paula Gruber 8C